Morning Bookies,
Mary Beth here, it's Tuesday again and here Maryland is a tad dreary. That's ok though because it is the perfect kind of days to curl up with a book, and guess what? Did you guess.... well if not here's a hint, you're reading a book blog and there are all different types of great books for you to read. The Author of the day is Melanie Moreland and her book we are going to find out about is Into the Storm. From the 5 Star Review Jennifer; one of our reviews gave us it sounds like a great book but you can see what she said later on.
Well that's enough gab from me buckle your seatbelts cause here we go.
Into the Storm by Melanie Moreland
Genre:
Contemporary Romance
Release Date:
November 25th 2013
BOOK LINKS
:
For longer than he can remember, reclusive writer, Joshua Bennett has been trapped in a prison of his own
making by the memories of his past. Traumatized and isolated, he's spent his days living a quiet, lonely
existence, his only companion his dog, Bear.
Pain and Solitude are all he knows, what he's accepted to be his life, until one dark night, one huge storm,
and one ice patch change his course forever.
When he finds an unconscious woman at his doorstep, Joshua Bennet has no choice but to bring the
woman into his home and away from the dangerous elements that threaten to claim her life.
A stranger to herself and the man watching her, the woman has no memory, no identification, and no idea
how she got there.
Trapped by the storm and isolated from the outside world, they both learn what it means to trust and love,
slowly letting each other in and breaking down barriers.
Can they heal each other completely before the outside world threatens to shatter the fragile peace of their
newly discovered love, and tears them apart?
I HEART BOOKS REVIEW:
Into The Storm by Melaine Moreland
Review by Jennifer Ballam
Stars: 5

...
Well what can I say about this book?! It had me crying from almost the beginning until almost the closing pages, by the end I was an emotional wreck!

The story starts off with a woman fleeing for her life after being viciously beaten. Only problem is is that there is a heavy snow storm and after losing control of her car a couple of times she ends up crashing into a tree. That tree happens to be on the property of Joshua, a reclusive writer who lives there with only the company of his dog Bear. After he pulls her out of the car he notices the extent of the injuries that she has and that there was no way that she could have received the injuries during the collision, especially with some of the bruises being the shape of a shoe. But then she wakes up with no knowledge of who she is and how she received the injuries.

At this point it becomes a heart warming story of a couple falling in love with each other despite the problems that may be around the corner. Those problems soon loom and become reality for the couple. With Rabbit (the name Joshua gives the woman) going back to her life, despite her not wanting to, with her memories still gone the pair must learn to live apart, to all intense and purposes they never met. When Rabbit's memories return she realises that she is in desperate need of Joshua's help and after deciphering the note that he gave her does so.

I have to admit that at this point I fell in love with the characters even more. I will not reveal more of the plot as this will reveal too much, yes the story contains clichés, but those clichés are contained in fantastically written story written in such a way that, for me anyway, kept me wanting to know more. Yes you could guess what was coming but with the story drip feeding you information bit by bit around the developing romance you were kept interested.

All in all I loved the story and would highly recommend it anyone who loves a good romance. Definitely and author to watch!
https://www.goodreads.com/review/show/820482844
Melanie Moreland lives a happy and content life in a quiet area of Ontario with her husband and fur children. Nothing means more to her than her friends and family, and she cherishes every moment spent with them.
Known as the quiet one with the big laugh, Melanie works for the sporting teams of a local university. Her (box) office job, while demanding, is rewarding as she cheers on her team to victory.
While seriously addicted to coffee, and somewhat challenged with all things computer-related and technical, she relishes baking, cooking, and trying new recipes for people to sample. She loves to throw dinner parties and socialize, and also enjoys travelling, here and abroad, but finds coming home is always the best part of any trip.
Melanie delights in writing a good romance story with some bumps along the way, but is a true believer in happily ever after. When her head isn't buried in a book, it is bent over a keyboard, furiously typing away as her characters dictate their creative storylines to her even more inspired tales, for all to enjoy.
AUTHOR LINKS:
Prize
: 2 Print Copies of Into the Storm w/ signed bookmarks, 2 Ebook Copies of Into the Storm, 3 signed bookmarks
INTO THE STORM BLOG TOUR SCHEDULE:
1/6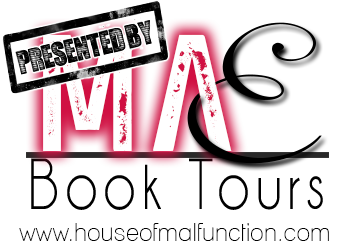 This concludes our tour for today. We hope that you enjoyed finding out about Into the Storm by Melanie Moreland so much that you put it on your TBR!
Come back tomorrow when we get to find out more about Author Ashley Piscitelli and her book Surrender to Me.